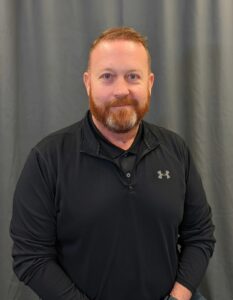 Michelle Jensen, President & CEO of Rayser Holdings, Inc., is thrilled to announce that Larry Kolontar has joined KELTEK, Incorporated. Larry will lead KELTEK, Inc. as President of the company.
Kolontar brings over 15 years of experience, working in the automotive, security, and connectivity industries, with a sales-focused mindset. Most recently, Kolontar served as the National Sales Manager for Putco, overseeing the Emergency and Fleet Lighting division. He plans to bring his vast experience working with first responders to his new leadership role, supporting the thousands of public defenders that KELTEK serves across the Midwest.
"Joining the KELTEK team of experienced professionals is truly an honor," said Kolontar. "Combined with my experience and an innovative team, we will be able to catapult KELTEK's growth and success. On a personal note, becoming a part of this organization whose purpose is to protect those that protect us, brings me great fulfillment and purpose."
He is also a proud veteran, having served in the U.S. Army for 8 years, including in several leadership roles. Kolontar currently resides in Ankeny, IA with his family.
"We are excited to have Larry join the Keltek team," said Michelle Jensen, Rayser Holdings CEO. "His dedication to the communities Keltek serves will be extremely beneficial.  We look forward to continuing to grow with Larry's leadership."
KELTEK has been in business for over 25 years supplying law enforcement, EMS and fire departments with vehicle upfitting, computers, cameras, and connectivity products. We are proud to protect those who protect us and to serve the public safety industry. KELTEK was incorporated in 2007 and has continued to grow with a commitment to technology products and our customers.
Rayser Holdings, Inc. was established in 2018 to diversify and enhance employee ownership. Keltek joined the portfolio in January 2019 and stands alongside CarePro Health Services, Midwest Memorials, and J-TEC Associates beneath the employee owned Rayser umbrella.