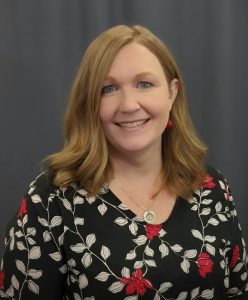 Rayser Holdings is thrilled to announce the appointment of Angie Hoover to the Board of Directors.
Hoover serves as the current Rayser Holdings Chief Operating Officer and has been with the company for the last six years. In her role, Hoover assists current divisions with human resources and employee integration. She utilizes her operations experience to engage and onboard new businesses focusing on continual improvement. Her varied leadership background provides a platform for assisting company leaders with formulating solutions.
"Angie will be a great addition to the Rayser Board of Directors," said Michelle Jensen, Rayser Holdings President & CEO and board member. "Her experience and ability to connect with employee owners will provide additional insight for our board.  On behalf of the entire board we are looking forward to her expertise and contribution as we continue to build the Rayser Portfolio of Companies."
Outside of Rayser, Hoover is currently serving as the Board Chair for Horizons in Cedar Rapids. She is also the current Vice President of Programming for the Iowa/Nebraska Chapter of The ESOP Association. She also enjoys volunteering her time around the community and participates in the Leadership for Five Seasons adult program for Human Needs Day.
Hoover currently resides in North Liberty with her husband and two children.
"I am honored to be chosen to join our board," Hoover said. "We've developed a great group to help lead and drive Rayser into the future, who really care about our employee owners and that's what I'm always focusing on, so I am thrilled to continue those efforts as a member of the board."
Rayser Holdings was established in 2018 to diversify and enhance employee ownership. Rayser's portfolio is comprised of CarePro Health Services, KELTEK, Inc., Midwest Memorials, and J-TEC Associates. Rayser looks forward to welcoming future organizations that will enhance the portfolio.
For further information, contact: Michelle Jensen at mjensen@rayserholdings.com.