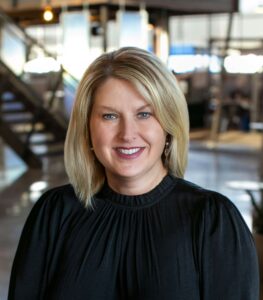 CEDAR RAPIDS, IOWA, November 10, 2022 – Rayser Holdings is thrilled to announce the appointment of Rachel Adams to its Board of Directors.
Adams is the Executive Director of Two Rivers Marketing out of Des Moines, Iowa. Since starting with Two Rivers in 2001, she has been focused on helping agency clients develop their business and marketing strategies. She drives the development of channel marketing programs, works with brand planning and research, and collaborates with internal team members on new business and client success. She has built a reputation for helping clients move their marketing efforts forward with a strategic approach and a passion for understanding complex products and technical subjects.
"We are excited to welcome Rachel Adams to our Board of Directors," said Michelle Jensen, President and CEO of Rayser Holdings. "Rachel has leadership experience in an ESOP and strategic marketing company. Her tenure and collaborative approach will be a great addition to our current team."
A native of Garner, Iowa, and graduate of Iowa State University, outside of work Rachel enjoys reading, cooking, spending time with her husband George, and loving their dog, Bear. Rachel also serves on the board of directors for Junior Achievement of Central Iowa and is a member of the National Agri-Marketing Association.
"The outstanding employee ownership culture and diverse group of businesses that make up Rayser Holdings is exciting to me personally and professionally," said Adams. "I look forward to bringing my marketing and communications background to their board and helping them move their company forward."