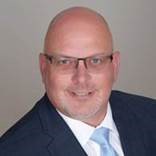 Michelle Jensen, President & CEO of Rayser Holdings, Inc., announced that Tom Black has joined Des Moines-Winterset Memorials as their new General Manager.
Black brings over 30 years of experience in business leadership, process improvement, and customer service management across a variety of industries. Most recently, Black served as the Director of Customer Service and Sales Operations for record automatic doors, inc. based in Des Moines. He plans to bring his in-depth management experience to his new role, supporting the implementation of new manufacturing and sales processes that can help Des Moines-Winterset Memorials better serve their customers across Central Iowa.
"I am very excited to join Des Moines-Winterset Memorials and feel fortunate to join a company with such a long history of serving families in Central Iowa," said Black. "Our 144 years of history provides us with a solid foundation to build on as we focus on the future.  I look forward to working with our experienced and skilled team of professionals to help families create memorials that celebrate and honor the life of their loved ones."
Black is an Iowa State University graduate, where he completed his Bachelor's in Industrial Engineering before going on to receive his MBA from Northwest Missouri State University. Black currently resides in Norwalk, IA with his wife and three children.
"We are thrilled to have Tom join the Des Moines-Winterset Memorials team," said Michelle Jensen, Rayser Holdings President and CEO. "His keen attention to detail and his vast experience in the customer service and transportation industries will be extremely beneficial. We look forward to continuing to grow with Tom's leadership."
Des Moines-Winterset Memorials has been Iowa's leading memorial designers since 1878. They provide a variety of hand-crafted memorial and monument services to fit any budget and need. They operate two locations, one in Des Moines and one in Winterset, to serve families across Central Iowa. To learn more, visit www.dmwmemorials.com.
Rayser Holdings, Inc. was established in 2018 to diversify and enhance employee ownership. Des Moines-Winterset Memorials, known internally as Midwest Memorials, joined the portfolio in November 2019 and stands alongside CarePro Health Services, KELTEK Incorporated, and J-TEC Associates beneath the employee owned Rayser umbrella. To learn more about Rayser, visit www.rayserholdings.com today.
For further information, contact Michelle Jensen at mjensen@rayserholdings.com.