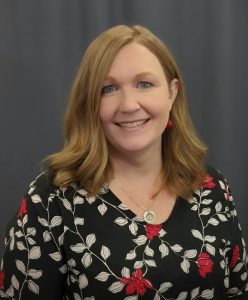 Welcome to the second installment of our series, "Voices of Leadership," where we interview the members of our leadership team from our various companies. We're keeping it going with Rayser's own DJ Hoovalicious and COO Angie Hoover!
Q: Tell us a little about your career background and how you got to where you are today.
A: I started here seven years ago as the chief HR officer. I've kind of always bounced between operations and HR, and if you were to look at my resume, it probably looks a little odd. The part of HR that I love is the people part. I mean, people are my jam. I think everyone's amazing, and I love it when they succeed. I think it needs to be more integrated with the operations, and getting the right people in the right roles is essential, and people like their jobs and processes. I like understanding how things work and how it flows, and how we can be more efficient. I don't know if that's back to my bus-driving days when I didn't like to drive out of the route. It would annoy me if I had to go out of the route without passengers. There's just something ingrained in my brain. But really, operations and HR have kind of been the path that I've been on, bouncing back and forth for years. When Rayser was formed in 2018, after the sale of the pharmacies is when I started to take more operational support services behind the scenes. I get a lot of opportunities to get involved in the businesses we have, which is a super treat for me. But I also get to work with marketing, I get to work with IT, I get to work with HR. So the variety is really helpful for my brain, and I love it.
Q: What does a day-in-the-life look like for you right now, and where your role's at?
A: Well, there are never two days that are the same. That's important because I like that I have variety. If there's a legal matter, I might have to discuss things with our attorneys. Say we have ESOP statements coming out, I might be doing a mail stuffing here so that we can get those statements out to everyone and figure out how to work with marketing on a mock statement which I love putting together. So I can do that. I like to participate in the committees we have. I'm on the EAC and Make It Okay committees. I also try to do some work in the community. Right now, I'm coming off the board chair for Horizons with Meals on Wheels. So just a lot of variety happening, whether it's meeting with an intern or it used to be even, I would cover the compounding desk when there were gaps. Maybe I'm just a crack filler, and that's okay too. Wherever I'm needed, I want to help and support so that people can be successful.
Q: What does it mean to you to be a leader within Rayser?
A: Such an interesting question because I don't know that in my life that I ever set out to be or even label myself as a leader. I love seeing people have wins. I love it when people learn, and if there's something that I can do to help support their learning and their growth, that's where I want to be. I hope I listen more than I talk. I often have to check myself on that one. I will admit one of my many weaknesses is I'm probably too chatty. I do try to check myself regularly to be a leader that listens, and I think about service if you're a leader. That's just something I think was always important in my family and then through college. I think that is a beneficial thing if you're looking outward and wanting to give back to those around you.
Q: What have you learned about yourself since stepping into this leadership role?
A: We've all probably had to learn a lot in the last three years. Whether it's a leader or whatever role or even if somebody has been a stay-at-home parent and then is coming back into the workplace. The last three years have been very challenging, but there's been a lot of growth and learning. I learned that I do prefer rules, and the last three years have not given us clear-cut rules to follow. We didn't know what we didn't know, and we're trying to navigate it. One thing working with Michelle and Brent that I want everyone to know is that when we're trying to navigate challenges, we always ask, "What is the right thing to do?" There is this part of leadership that is balancing the rules but also what is best for everyone. What can we do? And we make decisions based on that. Sometimes, it's counterintuitive to what the financials would say, but we do try to do the right thing. That has become very obvious in the last three years, and we've had to make some exciting decisions. I've learned I need to work in person. I learned that this is not the case for a lot of people, and I respect those that can work from home. I think that that's great. But I do need the interaction. I always suspected that, but now I know that. I learned that we could be nimble and successful and kind and get through things. That for sure confirmed that feedback is a gift. I say that for the benefit of Michelle because we have collected more feedback from employee-owners in the last three years than probably the four prior. We have made many changes, and I think we'll make more. By getting people involved and listening to what they have to say, and trying to make changes that are helpful, you just take so many hurdles out of their way so that they can be their best selves and have the wins that you want them to.
We hope you've enjoyed this glimpse into our leadership team! You can listen to the entire interview right here: https://spotifyanchor-web.app.link/e/q9hE05uMDwb