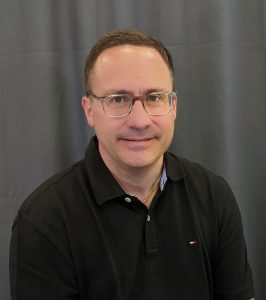 Welcome to the third installment of our series, "Voices of Leadership," where we interview the members of our leadership team from our various companies. We're keeping it going with Rayser's Rayser's CFO, Brent Bormann!
Q: Tell us a little about your career background and how you got to where you are today.
A: I graduated from the University of Northern Iowa with an accounting degree, got my CPA at that point in time, and did public accounting in a couple of small firms for about four years. Then I made a change to Enterprise Rent-A-Car, and that put me in a position where I did want to be able to use my accounting degree the way I intended, away from the accounting side and more toward the business management side, I would say. I was with Enterprise Rent-A-Car for about 12 years and moved from Eastern Iowa in Davenport to the Chicago suburbs for most of that time. It was a good opportunity while I was there, and I  enjoyed it.
My family situation got to be one where I decided it was probably time for me to come closer to home, and I took a position with HNI in Muscatine and was there for about ten years. Very different cultures between those two and very different priorities between those two companies. I certainly preferred that too at Enterprise Rent-A-Car over the way HNI did it, so I was never really quite comfortable and maybe happy in the roles that I had there, but I learned a ton and am grateful for the experience and met a lot of really strong people. Ultimately I decided that it was time for me to do something else. That was a little over six years ago now that I made that decision, and that led me to what was CarePro, at that point in time.
Q: What drew you to CarePro at that time?
A: I was very interested in the opportunity to be a leader in a company the size of this. So the two roles that I liked the most, one with Enterprise Rent-A-Car and my preferred role at HNI were both in smaller subsidiaries within those very large companies. Both of those companies and those roles had me in a place where the companies were generating about 30 to 40 million in operating revenue. And I knew I kind of liked that niche. It was big enough to sink your teeth into but small enough to be able to help direct the organization and be more agile, I would say. CarePro was really right there at the time that I interviewed. I met with Michelle and Angie, and I kind of felt like it was a place that would allow me to do what I wanted to do to help to lead an organization and be very involved in determining its direction, I would say.
Q: What does it mean to you to be a leader within Rayser?
A: I feel fortunate that I fell into the right place. I like the dynamic that there is in working with Michelle and Angie in that, yes, I'm probably more the accounting and the financial expert of the three of us, but really when the three of us talk about the direction of the business or the businesses and what's going on, it is an open discussion where the three of us are all kind of weighing in, and we all have the opportunity to help mold kind of what we want to do next individually within each of the businesses and then even at a higher level across Rayser. That was absolutely what I was looking for, and I kind of lucked into being in the right place where I can interact that way and feel good about what I can contribute every day.
Q: What accomplishments are you most proud of thus far with Rayser?
A: The fact that we are now Rayser Holdings is the short answer. But realistically, I think what we've done is we've made a number of really bold decisions. Some of them have been good, some of them have been less good, and some of them have probably been bad, but what we haven't done is just kind of hold course. I think one of the big results is the increase in our share price. I mean, we've done some really good things to help the value of the business, and some of them were very intentional, some of them were lucky, and some were wrong like I said. We are continuing to work with each business and figure out what we can do to best position it and make it as profitable as possible while we hopefully continue to grow.
We hope you've enjoyed this glimpse into our leadership. You can listen to the full interview here: https://spotifyanchor-web.app.link/e/jep472uMDwb